You can do BIG things with Big6 Skills! Big6 is a six-stage model to help anyone solve problems or make decisions by using information. Some call it information literacy, information communication, or ICT skills, or a process, but we call it the Big6.
Using the Big6 information literacy process, you will identify information research goals, seek, use, and viagra synthesis assemble relevant, credible information, then to reflect— is the final product effective and was my process efficient. The Big6 information literacy process is completely transferable to any grade level, subject area, or workplace. Big6, state and national instructional standards, and your curriculum all work together hand-in-hand.
Please direct any questions or purchasing inquireies to info(at)big6(dot)com
News Feed
BACK TO SCHOOL DISCOUNT FOR Big6 Resources
10% Discount on All Big6 Materials in the Big6 Store - starting right now.
Just use the code B64KIDS at Checkout
Student Voice - Speaking as Synthesis and The Big Six
Hi Big6-ers! The Big6 is about empowering individuals to solve problems and communicate. The development of student voice--not just acknowledging that students may have opinions or feedback--but developing student voice and confidence in speaking are key to Big6 Stage 5 - Synthesis. Here's a piece from Edutopia that sparked my thinking on this topic today:
How do you empower and activate student voices in synthesizing and sharing what they know?
Colet Bartow ( @cbartow)
Information Underload
An interesting piece about information QUALITY not just QUANTITY by Mike Caulfield. But, no need to get cute with terminology - it's all INFORMATION LITERACY.
https://hapgood.us/2017/07/19/information-underload/
Teacher-librarians - you should OWN this term (INFORMATION LITERACY), and everyone (parents, administrators, classroom teachers, students) should recognize that you are the INFORMATION LITERACY expert.
INFORMATION LITERACY - the knowledge and skills of the information problem-solving process. An information literate person is a discriminating user of information who is able to define and information problem or task, develop an information seeking strategy, locate and access information, understand and extract relevant and credible information, synthesize a solution/answer, and evaluate the result in terms of accuracy and completeness.
Classroom teachers - you should work with your teacher-librarians to integrate INFORMATION LITERACY learning into every assignment and unit - not as a laundry list of skills, but as a PROCESS - the informaiton problem-solving process.
This article problems some content for INFORMATION LITERACY lessons - within information seeking strategies (Big6 #2), use of information (Big6 #4) and evaluation (Big6 #6).
A college course worth emulating in K-12
Mike Eisenberg here - this is a course taught by my colleagues at the University of Washington. It's not superficial - it gets deeply into the details of mis-use of data, statistics, and visualization. We need to integrate this kind of learning into all of our informaiton literacy endeavors!
From the Seattle Times - May 11, 2017: "A University of Washington seminar, "Calling BS in the Age of Big Data," promises to help students develop a BS detector — and it's become a global phenomenon, with universities as far away as Australia planning to teach a version of it this fall."
"Calling BS in the Age of Big Data"
http://www.seattletimes.com/seattle-news/education/popular-uw-class-teaches-students-when-to-call-bs-on-big-data-claims/
Wikipedia entries and information literacy/information problem-solving!

https://ww2.kqed.org/mindshift/2017/02/22/what-writing-wikipedia-entries-can-teach-students-about-digital-literacy/
It's good to see this idea starting to get some traction. I've been talking about this for many years - embrace Wikipedia! Become involved with Wikipedia. Have students fact-check, review and revise, or create Wikipedia entries - especially related to their own communities.
For ANY community, town, city, or region -
o name - origin story
o geology and geological landmarks
o climate and weather
o points of interest
o history
o stories
o major historical events
o business and commerce
o annual events/celebrations
o famous (or should be famous) people
I'm sure you can think of many more. This could be a school- or district-wide undertaking or sponsored by the library programs in the schools or just individual class or subject area assignments.
And, it's not a one-time thing. Each year, students can revise, update, or add new information.
Wikipedia is us! Embrace it.
-- Mike Eisenberg
STUDENTS talk about the Big6
Cool video of students themselves talking about the Big6!
- found by Colet Bartow. @cbartow
If you have similar videos to share, please send a note to mike(at)big6(dot)com
Wow - Free PowerPoints on the Super3 (and Big6)
Mike Eisenberg here!
I love being suprised. So, imagine how proud I felt when I came across a whole bunch of Super3 PowerPoint presentations on SlideShare - http://www.slideshare.net/ I was on Slideshare for something else and did a quick search for Super3. Wow!
- There are 4 pages of presentations - CLICK HERE. And, while some of these aren't relevant to the Super3 or Big6, most are.
And, searching for Big6, there are 9 pages of presentations! Again, some aren't really on "our" Big6, but most are! CLICK HERE
Check these out - but also please let us know if you are aware of other resources repositories for Big6 or Super3 materials.
Critical Thinking, Problem Solving, Creativity, Motivation, The Big6...and Cooking Shows!
Guest Post by Colet Bartow, co-author of The Big6 Curriculum
I love to watch cooking shows. I have been watching them since the dawn of FoodTV, and later, with the addition of Top Chef, binge watching competitive cooking shows. Emeril, Bobby, Mario, Tyler, Alton, Mary Sue and Susan, Giada, Padma--all big personalities and risk takers.
Fast forward to this past year when I discovered Alton Brown's " Cutthroat Kitchen." My whole family enjoys watching aspiring chefs get sabotaged and more-or-less successfully overcoming some crazy things that get thrown their way.
So what does this have to do with my obsession with growing students who have the information and problem solving skills to ensure success? I'm glad you asked!
Critical Thinking
Problem Solving
Creativity
Motivation
The fundamental keys to success in this kitchen game of sabotaging and adjusting are solid culinary skills and practice. If the chef doesn't really know how to cook, it is hard to adjust when the game board spins and you're faced with an unexpected challenge. I think it is even difficult to implement a creative strategy to win if you can't even approach the food, the tools, or the environment. The winners aren't the chefs who take away the most cash--they are the chefs who adjust and make the best tasting food. As I've watched the episodes, what I've observed is that very quickly the motivation to win cash becomes less important than tackling the challenge and creating the best dishes. A lot of pride is a key ingredient for the winners.
Students who aren't asked to practice collaboration, communication, and problem solving skills will be challenged to use them when work and life present unexpected or complicated sabotages. Students need to have the resources, digital tools, and rich learning environments from the outset in order to build a platform they can operate from for strategic, nimble, creative, and productive solutions to life's challenges. Students need to be given opportunities where pride in their own accomplishment becomes the greatest motivator to engage and learn.
Since my first year of teaching (1994), I have always turned to the Big6 information problem solving process as my essential skill set--Task Definition, Information Seeking Strategies, Location and Access, Use of Information, Synthesis, and Evaluation. While the field of "inquiry" or "research" processes include more complicated approaches, the Big6 stages are focused on what students can do, empowering them to become responsible for working through any problem--academic, practical, or culinary! The Big6 has become my habit for approaching daily tasks and personal decisions. In 2016, it is all the more important to be an information problem solving expert! Information overload, fake news, technical information, complex problems all make it critical that students have a clear understanding of how to work through issues and tasks.
Let's all get in the kitchen with the best tools and materials at our disposal! Make the Big6 the main course in student learning.
FREE RECORDED Webinar - by Mike Eisenberg
FREE RECORDED WEBINAR
Big6 Information and Technology Skills: Essential and Relevant
presented on:
Monday, November 14, 2016 @ 4:00 pm - 5:00 pm EST
Presented by Mike Eisenberg
Sponsored by Libraries Unlimited
Is information literacy learning (and the Big6) passé? Obsolete? Out of touch? Heck no! In fact, it's just the opposite. The Big6 (and Super3) are more relevant today than ever.
Last time we checked, this is still the information age and students are facing even more challenging information problems than ever. Information technology continues to innovate at breath-taking speed, and teachers are searching for practical ways to integrate those technologies into meaningful learning experiences. The key, as always, is to focus on the students and developing their information and technology skills so they can succeed in school and in life. That's what the Big6 does so well. It provides a simple but powerful approach to help students learn essential information and technology skills in the context of local school or district curriculum priorities.
In this content-packed webinar, well-known educator and Big6 co-creator Mike Eisenberg emphasizes practical strategies for defining and delivering a relevant and meaningful information and technology skills instructional program. This is a recording of the interactive event and is beneficial for prek-12 teacher-librarians, administrators, classroom teachers, parents, and school board members.
originally recorded: Monday, November 14, 2016 @ 4:00 pm - 5:00 pm EST
To watch the RECORDED webinar, click here and follow the instructions: Big6 Information and Technology Skills: Essential and Relevant
Free Recorded Big6 Curriculum Webinars!
TWO Free Recorded Big6 Webinars
CLICK BELOW TO ACCESS THE RECORDED WEBINARS
#1 - The Big6 Curriculum: Comprehensive Information and Communication Technology (ICT) Literacy for All Students
#2 - The Big6 Curriculum: Essential & Practical


Presented by
Dr. Mike Eisenberg

&

Janet Murray & Colet Bartow


Sponsored by ABC-CLIO
Originally Held - October 29, 2015 & April 5, 2016

Introducing the newest implementation of the Big6 and Super3! Big6 by the Month is an information, communications, and technology (ICT) literacy program that is practical, easy to implement, flexible, and essential. Dr. Mike Eisenberg, Janet Murray, and Colet Bartow present this Big6 by the Month webinar for educators preK-20—especially teacher-librarians—focused on meeting the ICT literacy needs of 21st-century students.
View these webinars to learn how to use the Big6 Skills approach in a defined, predictable, measured, and reported program.
CLICK HERE TO ACCESS THE RECORDED WEBINAR #1 - Mike & Janet
CLICK HERE TO ACCESS THE RECORDED WEBINAR #2 - Mike & Colet
Big6 Products
Hi All -
The school year must be starting because we've had a LOT of orders over the past 2 weeks. Soooo....we've just restocked the revamped Big6 Store with extra posters, bookmarks, blackline masters, books, and DVDs.
as there have been many orders recently. If you have any questions or issues, please email to mike(at)big6(dot)com.
Think big - Big6 and Super3!
Warm regards,
Mike Eisenberg
for Big6

It's HERE! New Big6 Book! The Big6 Curriculum
All you need to know about implementing an information literacy program that reaches EVERY STUDENT!
by Mike Eisenberg, Janet Murray, & Colet Bartow
Now available!
NEW INTERNATIONAL RESEARCH & CURRICULUM MATERIALS USING THE BIG6!

RESEARCH: Developing Information Literacy Skills Lesson Plans Integrated into the 6th Iranian Primary Science Curriculum based On the Big6 Model
CURRICULUM MATERIALS: Integrated Curriculum Unit & Lesson Plans for Big6 Information Literacy
and Grade 6 Iranian Science Curriculum

We are very excited to offer this summary report on an innovative research project by Dr. Fatima Baji from Iran on developing information literacy curriculum based on the Big6, implementing the curriculum lessons, and assessing the results. We are also pleased to post the extensive Big6-based curriculum materials in our Lessons section (see below).
Dr. Baji is an emerging international figure in information literacy, and we are pleased that she chose to use the Big6 model and approach as the basis for her research.
Dr. Fatima Baji is a lecturer in the Department of Library and Information Science at the Ahvaz JundiShapur University of Medical Sciences, Iran where she has been a faculty member since 2007. She completed her PhD in the Department of Knowledge and Information Science at the Shahid Chamran University of Ahvaz, Iran in 2016. She did her PhD research on Information Literacy instruction using the Big6 model. Her research interests lie in the area of Information Literacy, information behavior, and Scientometrics.
She recently joined the University of Southern Queensland as a visiting academic and adjunct research fellow. She is collaborating in a research project on science education there with a focus on Super 3 model. Fatima really enjoys working with young children. You can contact her through these email addresses: baji-f(at)ajums(dot)ac(dot)ir fatemeh(dot)baji(at)usq(dot)edu(dot)au
LINK to the RESEARCH: Developing Information Literacy Skills Lesson Plans Integrated into the 6th Iranian Primary Science Curriculum based On the Big6 Model
LINK to the CURRICULUM: Integrated Curriculum Unit & Lesson Plans for Big6 Information Literacy and Grade 6 Iranian Science Curriculum
New outstanding book from Jamie McKenzie
The Great Report
• Creates something new
• Grapples with a big challenge
• Explores the unknown
• Shares insights and understandings that are perceptive and original
• Awakens curiosity
• Entertains, delights and illuminates
Outline of Chapters
Chapter 1. Why great?
Chapter 2. Why not so great
Chapter 3. The five pillars of greatness
Chapter 4. Pillar #1 - Curiosity
Chapter 5. Pillar #2 - Mystery
Chapter 6. Pillar #3 - Challenge
Chapter 7. Pillar #4 - Novelty
Chapter 8. Pillar #5 - Delight
Chapter 9. Upper Elementary
Chapter 10. Middle School
Chapter 11. High School
Chapter 12. Especially for students
Chapter 13. Especially for teachers
Chapter 14. Assessment
Jamie McKenzie has been exploring questions, questioning and discovery learning for decades now. His work centers on how teachers and schools might nurture those habits of mind most likely to help young ones find and build their own meanings rather than rely upon the thinking of others.
Jamie is convinced that effective inquiry is as much a matter of spirit and style as it is a matter of skill. In this book he outlines the basic elements — what he calls "pillars" — that turn a humdrum reporting experience into something important and delightful.
Based on a lifetime of work with teachers, students and schools, Jamie offers an approach to learning that is practical and productive yet inspiring.
This new book will start shipping in December of 2015. You can save 25% off the list price of by pre-ordering your copies now. The special price is only for online orders, purchase orders and checks placed prior to December 1.
You can order and pay for your copy at http://fno.org/fnopress/books.html
FNO Press
817 17th St. Suite 9011
Denver, CO 80202
303-653-5650
Order through the mail with a check, click here for the order form.
Notetaking - Big6 stage #4 - Use of Information
NOTETAKING SKILLS!!
Karen Krieger asked about "Note Taking Skills" on LM_NET -
http://listserv.syr.edu/ scripts/wa.exe?A2=LM_NET; df7e3fd4.1501
She only received one response - Big6 related. Here are some addition resources that may be useful -
Power Point For Notetaking - Notetaking in the digital age - using PowerPoint for Big6 4.2 and 5.1
https://www.youtube.com/watch?v=2xnNGHWwkgk&feature=youtu.be
http://big6.com/media/presentations/PowerPoint%20for%20Notetaking_Eisenberg.pptx
http://big6.com/media/presentations/PowerPoint%20for%20Notetaking_Eisenberg.pdf
The Big6 Research Model #4: Use of Information (finding relevant info and notetaking)
The Big6 Works: Empirical Evidence from One Middle School's Experience
http://big6.com/pages/lessons/articles/the-big6-works-empirical-evidence-from-one-middle-schoolrsquos-experience.php?searchresult=1&sstring=notetaking#wb_105
Project Information Literacy – the importance of helping students to learn digital notetaking
http://big6.com/pages/lessons/articles/project-information-literacy.php?searchresult=1&sstring=notetaking#wb_179
I know there are many new tools available - Evernote, OneNote, EasyBib, etc. What do you use and why?
Information Literacy - Lifelong!!
Great piece in Library Journal by Michael Stephens about the latest findings from Alison Head and Project Information Literacy: http://lj.libraryjournal.com/2015/10/opinion/michael-stephens/the-livelong-day-office-hours/#_
Here's a sample of the findings (from recent college grads in the workforce) and insights:
"The large majority said it was hard to find the time for continued learning (88%) and staying on top of everything they thought they needed to know (70%). At the same time, half (50%) of the sample was frustrated by no longer having access to academic library databases…and to college professors and their lectures.
The biggest red flag: only 27 percent of the graduates reported they had left college with the ability to formulate questions of their own. Further, Alison Head, director of PIL's two-year study, stated that "more graduates who had attended a teaching college or university rather than a research university reported that questioning was a critical thinking skill they thought they had acquired in college and applied now in their lives." What's going on in some of these ­classrooms?"
There are implications for K-12 as well. Take a look!
Valenza on "Fifty (or so) ways to leave your term paper or book report"
Here is something that Sue Wurster saw on LM_NET from Joyce Valenza. It's a list of alternative products to the traditional research paper to synthesize and present information.
Great stuff!
"Fifty (or so) ways to leave your term paper or book report"
https://docs.google.com/ document/d/1Qu8D_ 4hAy7Y7bIyhGRwT2kLh4hqxZWdP_ kiR_Duj_BQ/edit?authkey=CM_ mk6EM
Joyce Kasman Valenza, Ph.D.
Assistant Professor, Director of the MLIS Program, Rutgers University, SC&I
MikeOn: These kids today....
I frequently hear complaints about "today's youth" - short attention spans, Google- and Wikipedia- dependent, screen-addicted, etc. "Why they don't even know basic history - like who fought with us in the Revolutionary War."
Well, let's consider just one development - the exponential growth of data/information. We all talk about this - http://www.forbes.com/sites/gilpress/2013/05/09/a-very-short-history-of-big-data/ - but really reflect on it for a minute. If we take a conservative estimate - that data/information double every 5 years - that means that compared to when their parents were in school (just 20 years prior), information has doubled four times! That's 16 times more information than their parents had to cope with! And that's a conservative estimate.
"The problem is humans can't keep up with all the technology they have created," said Avivah Litan, an analyst at Gartner. "It's becoming unmanageable by the human brain. Our best hope may be that computers eventually will become smart enough to maintain themselves."
http://www.timesunion.com/news/article/Tech-world-takes-a-tumble-6374220.php
Why do kids use Google, social media, smart devices? Because it helps them to better cope with the continual tsumani of information. In fact, I maintain that today's youth are the most information-savvy students ever. Yes - thety look for instant results - because they don't have the luxury of time to do it any other way.
Research does indicate (http://projectinfolit.org/component/k2/item/73-latest-research) that while students are highly competent in searching, using, processing, and presenting information. But, they have trouble with more complex, ill-defined problems. As educators and parents - that's what we can help with - providing learning opportunities for kids to dive deep into content, to be able to size up a problem, task or issue and reflect and ponder.
So, let's recognize the difficulties and challenges we all face in the information society. Let's applaud our youth for gaining understandings and skills to cope - even as we encourage them to add depth and critical thinking.
Mike Eisenberg
July 13, 2015
Read More Inquiry Based on Hawaiian Values, Traditions, Understandings - and the Big6
Terrific article in AASL's Knowlege Quest - By Nalani Naluai - \
Nov/Dec 2014 issue: http://files.eric.ed.gov/fulltext/EJ1045913.pdf
Approaching the Inquiry Process from a Cultural Perspective
Very impressive and meaningful work blending traditional Hawaiian thought anbd approaches with the Big6!
Big6 and the Common Core
Great piece on Big6 and the Common Core in eSchool News -
How the 'Big6' can aid in Common Core implementation
By Laura Devaney, Managing Editor, @eSN_Laura
http://www.eschoolnews.com/2013/03/20/how-the-big6-can-aid-in-common-core-implementation/
Thomas Friedman on "How to Get a Job at Google, Part 2"
I almost always have a problem with articles telling students what to do in order to succeed in the world - especailly those who suggest the a college education is NOT necessary. Yes, as an educator I'm biased: learning trumps all.
This one - from award-winning writer Thomas Friedman - is different and worth sharing with young people.
In particular, take a look at the last few paragraphs - "How do you write a good resume?" and "What's your best advice for job interviews."
CATHY DAVIDSON - "HOW DISRUPTION AND DISTRACTION ARE REMAKING LEARNING"
New look for Project Information Literacy (PIL) website -http://projectinfolit.org/ along with the very best research and content concerning information literacy.
In particular, check out the Smart Talk with CATHY DAVIDSON - "HOW DISRUPTION AND DISTRACTION ARE REMAKING LEARNING"

Cathy is an author, professor at Duke University, and co-founder of HASTAC (Humanities, Arts, Science, and Technology Alliance and Collaboratory).
She discusses why distraction and disruption help to re-envision the K-20 classroom and learning and how "collaborative thinking" drives individuals' motivation and creativity in both education and the workplace. (Interview conducted: February 25, 2014). http://projectinfolit.org/index.php/smart-talks/item/101-cathy-davidson-how-disruption-and-distraction-are-remaking-learning
Information Literacy Study - Higher Education - Wake Forest University
http://wakespace.lib.wfu.edu/bitstream/handle/10339/16174/jwl-article-mitchell_smith.pdf
Published in the Journal of Web Librarianship, 2009, this article describes an approach to teaching information literacy in an academic course. The article includes "an overview of the course framework, a review of course, contents, and an analysis of student responses provided through, pre- and post-course surveys. The premise of the course design was that students bring a set of technical and information skills to class that address specific but not generalized information literacy goals."
The approach is unique, in-depth, and well-beyond traditional information literacy approaches. Anyone interested in information literacy - for ANY age group - should take a look.
[thanks to Colet Bartow for sharing the link]
http://wakespace.lib.wfu.edu/bitstream/handle/10339/16174/jwl-article-mitchell_smith.pdf
Free Recorded Webinar: Inquiry Learning Big6-Style: It All Starts with Asking Great Questions!
Just released - video of LMC Webinar by Mike Eisenberg and Bob Berkowitz!
CLICK HERE for the Recorded Video!
Inquiry Learning Big6-Style: It All Starts with Asking Great Questions!
Research shows that while good inquiry learning starts with asking good questions, most students find this very difficult to do. Research also shows that students are weakest in their Big6 Stage #1 (Task Definition) skills. In this fast-paced, recorded webinar, Mike Eisenberg and Bob Berkowitz will focus on strategies for improving students' question-formulation and other task definition skills for effective inquiry learning as well as success in any kind of learning approach or assignment.
CLICK HERE for the Recorded Video!
Big6 by the Month - FREE OVERVIEW WEBINAR (recorded)
Greetings all!
We are receiving requests for more information about the Big6 by the Month program - a systematic approach to ensuring that every student in a school learns essential information and technology literacy skills.
Here's the best way to learn about Big6 by the Month - a free, recorded OVERVIEW webinar - from August 2013. Please check it out -
Big6 by the Month Overview Webinar
https://vimeo.com/72978630
New from Project Information Literacy: The Freshmen Study
Project Information Literacy (PIL) released its seventh research report today.
The latest study is about first-year college students and the findings report is now available at:
"Learning the Ropes: How Freshmen Conduct Course Research Once They Enter College," Alison J. Head, Project Information Literacy Research Report, December 4, 2013.
One of the major findings is that a decline in school library programs (number of professionals, collections, etc.) seems to coincide with fewer high school students learning research skills that transfer to college.
From the author:
"In this study, we investigate the challenges today's freshmen face, and the information-seeking strategies they develop, use, and adapt as they make the transition from high school to college and begin to complete college research assignments. Included are data from a comparative analysis of library resources in 30 US high schools and 6 colleges and universities; interviews with 35 first-term freshmen from 6 colleges and universities, and an online survey with 1,941 US high school and college student respondents."
Also released with this report are two related items about freshmen:
"Major Findings: PIL's Freshmen Study" (2:40) (December 2013)
How do today's freshmen make the critical transition from high school to college? What challenges do they face with finding and using information on their new campus? This PIL research preview highlights key findings from the 2013 PIL Freshmen Study, based on interviews with 35 freshmen from six U.S. colleges and universities. (No permission required for use of PIL videos.)
David Conley: "Deconstructing College Readiness" (December 5, 2013)
David Conley is a policy analyst and professor of educational policy and leadership at the University of Oregon. We interviewed David in October 2013, asking him what it means to be college ready today. We also discussed how he thinks students can acquire the research skills they will need to succeed in college and in their careers.
Thank you Alison Head for another terrific research study and report.
"Research Like a Librarian Using 'Big6 Skills'
Nice piece about the Big6 on the New York Public Library website -
http://www.nypl.org/blog/2013/11/18/research-using-big6-skills-better-grades#comment-10112
Good job on explaining the Big6 process and how it makes a BIG difference.
Using the Big6/Super3: More on Putting the Common Core to Work - Free Recorded Webinar by Mike and Bob
Using the Big6/Super3: More on Putting the Common Core to Work
Bob Berkowitz and I presented a one-hour webinar for teacher-librarians about the Super3, Big6, and the Common Core on Tuesday, Nov 12, 2013. It was a follow-up on an earlier webinar, but we reviewed the basics as well as answered over a dozen questions.
Here's a link to the free webinar:
http://www.instantpresenter.com/WebConference/RecordingDefault.aspx?c_psrid=EA58D889804C
Please let us know what you think!
From Sue Wurster - An Interesting Article About Learning
From Sue Wurster: "Here is an interesting article about learning. I like this quote and think it is highly relevant to Big6 work."
"Learners, today, must be comfortable in their ability to solve unanticipated challenges. They must have confidence in the very act of not knowing. They must be disposed to face challenges beyond their current knowledge and skills. This confidence at these critical moments will come from:
A performance support infrastructure that has anticipated their needs at the moment of solve;
The training learners have received to engage such tools in solving problems;
The on-the-job successes they have along the way; and,
Organizational acceptance of failed attempts that may happen in the process."
Are You Meeting All Five Moments of Learning Need? by Conrad Gottfredson & Bob Mosher : Learning Solutions Magazine
http://www. learningsolutionsmag.com/ articles/949/ Task Definition for Moms!
Task Definition for Moms (courtesy of Sue Wurster)
-----------------------------------------------------------------------------
Step-by-Step with The Survival Mom: Lesson 2, Define your disaster & Set priorities
http://thesurvivalmom.com/2013/10/02/step-step-survival-mom-lesson-2-define-diaster-set-priorities/
I can see using this in a presentation to teachers!
Handouts for Texas Library Association Presentations Read More Latest from Project Information Literacy -
Please check out this infograph -
http://ajhead1.wordpress.com/about/
It's reference in this paper being presented at ACRL - http://conference.acrl.org/invited-papers-pages-265.php
For Teacher-Librarians Regarding BYOT - Bring Your Own Technology
Hi All -
I just posted this message to LM_NET, the community for teacher-librarians. I thought I'd share it here as well:
Greetings LM_Netters!
It's been a while since I've posted, but I do continue to lurk. But - I HAD to post about this development and opportunity.
The school library field continues to experience a slow and painful decline in many states and communities. I won't go into the reasons, rather let's focus on some solutions.
http://www.nytimes.com/2013/03/23/technology/in-some-schools-students-bring-their-own-technology.html?pagewanted=all
Read More The Big6 and the Common Core - recording of free webinar -
The Big6 and the Common Core
FREE BIG6 WEBINAR - by Mike Eisenberg and Bob Berkowitz - orginally held TUESDAY - March 12 - The Big6 and the Common Core
http://www.instantpresenter. com/edwebnet/EA53D681814E
The Future?
Interesting graphic look at what the future might hold - Tomorrow's world: viagra A guide to the next 150 years. (2013, January 2). BBC. Retrieved from http://www.bbc.com/future/story/20130102-tomorrows-world
Documents That Changed the World
Terrific Series by my good friend and colleague at the University of Washington iSchool, Joe Janes -http://www.washington.edu/news/2012/12/11/documents-that-changed-the-world-roberts-rules-of-order/
Podcasts definitely worth checking out!
Job Skills - Not all Digital! Update from Project Information Literacy
Alison Head, Affiliate Associate Professor at the UW iSchool and PI of Project Information Literacy, wrote an excellent Op-ed in the Seattle Times today - "Old-school job skills you won't find on Google"
http://seattletimes.com/html/opinion/2019857185_alisonheadopedxml.html
Summary: Young graduates might well be digital savvy, but employers are finding they lack the old-school research skills. Guest columnist Alison J. Head proposes some ways to bring them up to speed.
Read More Mike and Bob Discuss: The Big6 and the Common Core
Bob and I have been talking offline about the Common Core, the information literacy/Big6 connections, and the impact on education K-12. We thought we'd share our interactions more broadly by posting here on the Big6 website: Link to Discussion
For background, here are some other links:
Common Core home page -
http://www.corestandards.org/
Common Core State Standards -
http://www.corestandards.org/assets/CCSSI_ELA%20Standards.pdf
Please contribute to the discussion by adding your comments or questions: Link to Discussion
Using the Big6 - How to Get Started in the Classroom
NOTE: This message was sent to info(at)big6(dot)com. Marie graciously gave permission to share the question and response with everyone.
My name is Marie Willingham and I am currently enrolled at Sam Houston State University in their Library Science Master's program. I am a third grade teacher to 43 amazing creatures of the future. I have simple question for you that might have a more complex answer. From your research with the Information Literacy Project and Big 6, how should a teacher begin teaching information literacy and what are the essentials that a modern day, 21st century student should know?
Thank you for your passion for students and literacy. Thank you for embracing the future. Thank you for giving teachers hope in the "experts" who often seem out of touch with the youth of today.
Sincerely,
Marie Willingham
Response from Mike Eisenberg:
Marie – Thanks so much for emailing and also for giving permission to post your question. First, in terms of how to begin – "just do it." That is, starting right away, we recommend using the Big6 (or Super3 for the very young) terminology when you are talking to students, teaching, or mentoring one-on-one.
[Click here for the full response - and an opportunity to post your comments]
Read More Learning Curve: How College Graduates Solve Information Problems Once They Join the Workplace!
Excellent report from Project Information Literacy - by Alison Head - about the transition from college to work. Based on interviews with 23 employers and 33 recent grads. Abstract below - key findings here:
Graduates said they found it difficult to solve information problems in the workplace, where unlike college, a sense of urgency pervaded and where personal contacts often reaped more useful results than online searches.
Graduates said they leveraged essential information competencies from college for extracting content and also developed adaptive information-seeking strategies for reaching out to trusted colleagues in order to compensate for what they lacked.
Employers said they recruited graduates, in part, for their online searching skills but still expected and needed more traditional research competencies, such as thumbing through bound reports, picking up the telephone, and interpreting research results with team members. They found that their college hires rarely demonstrated these competencies.
Findings suggest there is a distinct difference between today's graduates who demonstrated how quickly they found answers online and seasoned employers who needed college hires to use a combination of online and traditional methods to conduct comprehensive research.
For full study, please see:
http://projectinfolit.org/pdfs/PIL_fall2012_workplaceStudy_FullReport.pdf
For more on Project Information Literacy see: http://projectinfolit.org
Read More Kentucky Virtual Library - Big6-based "How To Do Research" game
Check out this excellent (and fun) research game and overview from the Kentucky Virtual Library. It's Big6-based, of course.l
http://www.kyvl.org/kids/homebase.html
Mosaic of Thought and the Big6
I'm learning about Keene and Zimmerman's "Mosaic of Thought" reading comprehension approach. It looks excellent and very compatible with the Big6.
Has anyone used this with the Super3 or Big6? (I also posted this on the Big6 Facebook page - http://www.facebook.com/big6skills
Mosaic of Thought is clearly compatible to Big6, directly connected to Big6 #4 - Use of Information: 4.1 Engage, 4.2 Extract. It also links Use of Informaiton to Task Definition. I think the Big6 can help students to use the Mosaic of Thought comprehension strategies and tactics in a problem-solving context.
Many teachers use Mosaic of Thought in a mini-lessons approach -
15 min - mini-lesson modeling a strategy
15 min - meet with small groups for extra guidance and practice.
15 min - one-on-one work with students
15 min - full class summary and discussion.
I think it would be useful to frame the mini-lesson and specific comprehension strategy in a Big6 context. That is, if students learn the Big6 process, they can relate the comprehension strategy to Big6 #4.1 or 4.2 (or even Task Definition 1.1, if relevant). They can also assess their degree of expertise in comprehension and the specific strategy under Big6 # 6.2 - Evaluation: Judge the Process.
Again - please share your experiences with Mosaic of Thought or other relevant instructional models.
Read More New lesson posted - How to Get an "A"
Check it Out - new lesson for Big6 #1.1 (and 6.1)
http://big6.com/pages/lessons/lessons/how-to-get-an-a.php
We are pleased to post this valuable lesson for upper elementary as well as middle schools.
The lessons is from a packet of excellent materials shared with the Big6 team by Melanie Bonanza from the Hyde Park (NY) Schools.
We plan to post additional lessons and content from Melanie and her colleagues in the future. A Big6 thanks to Melanie for bringing these to our attention and giving permission to share.
Read More Google Search Education - Lesson Plans
Hi All -
I just posted a similar messge on the Big6 Facebook page -
http://www.facebook.com/big6skills?ref=ts
I recently came across Google's "search education" materials -
http://www.google.com/insidesearch/searcheducation/lessons.html
There are lesson plans focused on 2 Big6 stages - #3 - Location & Access and #4 - Use of Information. They seem impressive, but has anyone used them? How have students reacted?
Thanks,
Mike
Information Alchemy
Information Alchemy: Transforming Data and Information into Knowledge and Wisdom
March 30, 2012
Mike Eisenberg
Dean Emeritus and Professor
The Information School of the University of Washington
One of the key conceptual models of the information field is the "information spectrum," the hierarchy of data - information - knowledge - wisdom.
I first learned this model from Bob Taylor, former dean of the Syracuse University School of Information Studies, and it is explained in his book, Value-Added Processes in Information Systems, Ablex, 1986, as the "Value-Added Spectrum," (p. 6).
I teach this model to almost all of my classes, especially to my undergraduate students as part of developing an "information perspective" -- looking at the world through information-colored glasses.
This is the way I explain the information spectrum (sometimes referred to as the DIKW hierarchy):
Data = characters, symbols, numbers, signs whose meaning may or may not be apparent.
Information = data with labels or definition; data that has structure or relationships.
Knowledge = collected, combined, organized, processed information for a purpose.
Wisdom = knowledge over time; knowledge without thinking.
Read More Blast from the Past - Bob Berkowitz introduces the stages of the Big6 process
We recently uncovered this short, 1 minute video of a "young" Bob Berkowitz explaining the Big6 to Danny Callison from Indiana University. This clip has been used in courses at IU and IUPUI for years! Still highly relevant!
http://www.indiana.edu/video/stream/launchflash.html?folder=slisal&filename=nquir03.m4v
Read More Information Abundance
Musings from Mike Eisenberg -
I'm preparing a number of presentations for different audiences about information and technology literacy and information problem-solving. In order to "set the scene" I like to talk about what it's like to live in our information society - in a world where there is an abundance of information, not scarcity.
This wasn't always the case. Even 30-40 years ago, it was a challenge to find and gather relevant and credible information. We aren't that far removed from the times when you had to make an appointment with a professional librarian if you wanted to conduct an online search. Access was so limited and costly, that the librarian would conduct a pre-search interview and then do the search for you - sometimes not even with you present! Again, those were the days when the challenge was finding, search, and gathering.
Read More Citing - for the Very Young (Super3 style)
Crediting and citing - let's make it positive, easy, and fun, not punative, hard and a chore.
I've been thinking a lot about developing citing/creditng skills among elementary students.
This can and should be fun - creating a "culture of crediting" in a school with classroom teachers, teacher-librarians, technology teachers, administrators and even parents modeling for students by continually crediting and citing sources - in coversation, teaching, on paper, and electronically.
====>>>>
Read More
Source: http://www.big6.com/
.
Viagra Helps Menstrual Cramps - Absolute Anonymity Fast
Otc viagra walgreens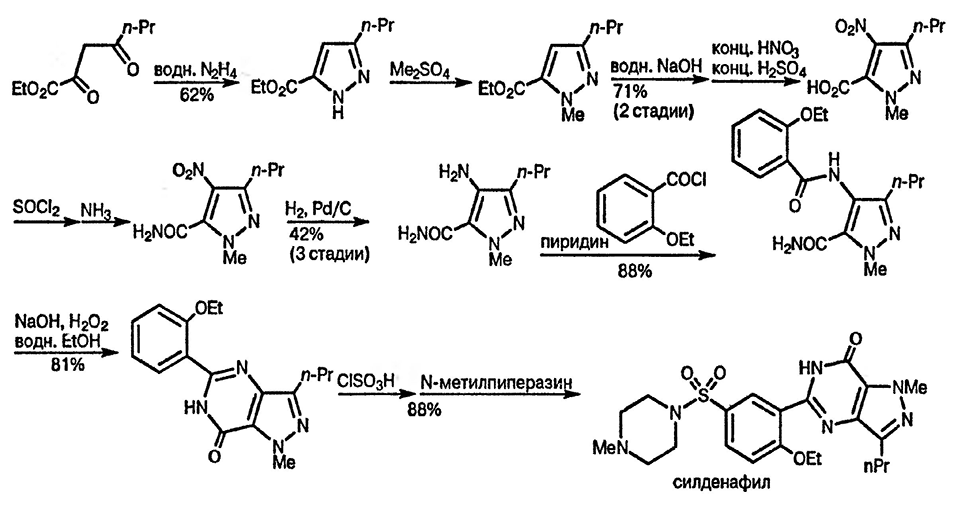 Interactive Concepts in Biochemistry - Content by Chapter
India generic viagra : Canadian Pharmacy, Without
Viagra E Cetoconazol - We Always Have The Best Offers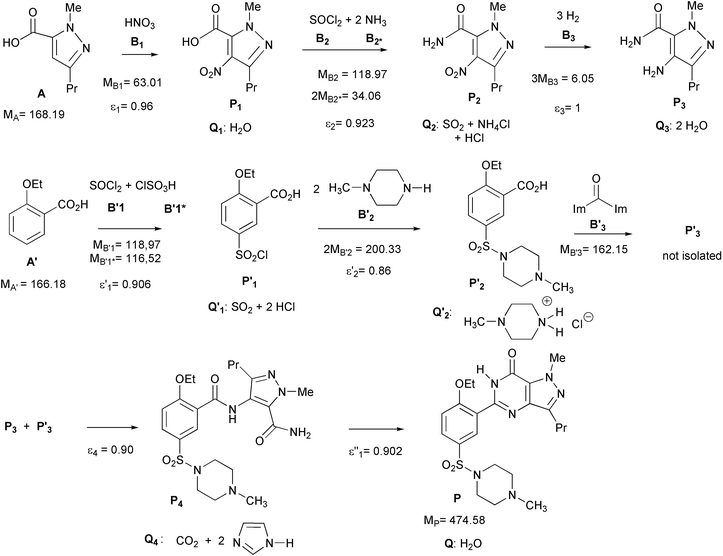 Home - Big6
Viagra Samples
Sildenafil - Wikipedia
10 Great Neighborhoods in Chicago GAC
16th June 2017: London Tech Week 2017 - Fintech Finance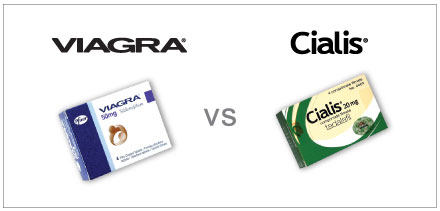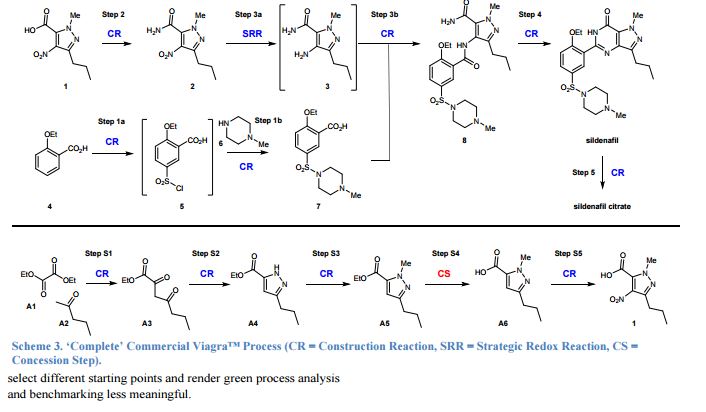 .