We have depended on Livestock Guardian Dogs to protect our goats since 1993. We began with Merema-Great Pyrenees crosses and have had many generations of commercial guardians, mostly Great Pyrenees (some rescues) and two Anatolian Shepherds. We usually have a team of 5-6 permanent dogs at any given time, spread among our various goat and poultry pens. We often have puppies of various ages and stages of training as well. We feel LGDs are our best protection for our goats and poultry. We have used a llama to work in a remote roadside pasture with our sheep where we do not feel a dog would be well suited, due to its proximity to the road and neighbors, without our supervision.
We breed for temperament (gentle disposition, strong bonds to their charges, even level of physical activity), intelligence, moderate size, healthy sound conformation and longevity. Our dog's first job is to care for our herd and flocks but we also appreciate them very much for their companionship to us as well. They are all our friends, family members and beloved pets. We began breeding AKC registered Purebred Great Pyrenees in 2002 and have also bred our Anatolian bitch to our Great Pyrenees stud resulting in several litters per year. We expect that at least half will work as LGDs.
We offer puppies with both unrestricted and restricted AKC registrations as well as crossbred for the positive traits they bring from both parental breeds. We receive regular positive reports from their owners (as far away as Oregon and the US Virgin Islands). We sell a number as house pets as well (one went to a show breeder) and their owners also keep us up to date as to their activities. A good friend participates in dog carting with her Pyr. It is common for us to hear "This is the best puppy we've ever had!" "The smartest…," "The easiest to train," "most responsible," "The most wonderful, sweetest, beautiful…." The Great Pyrenees are a versatile breed, as much at home sleeping in a bed of hay with their herd of goats as reclining on a bed of pillows! Here's a nice article about another farm's experience integrating LGDs into their predator management.
For LGDs we strongly recommend a pair or team of spayed/neutered dogs. Two working together is much more than twice the protection of two single dogs. They support one-another in work and in play they will preferentially seek each other for rough-and-tumble over chasing your livestock. Our experience is that training two pups is MUCH easier than training one alone. If you are purchasing a second dog to complement/overlap with an older LGD you will also experience these benefits as well as the benefit that the older LGD will mentor the pup. We do offer discount for multiple purchase from the same litter.
Our Great Pyrenees are AKC registered and cleared for hip and other genetic issues.
Check out our For Sale page for any available puppies and download Rosasharn's Great Pyrenees Sales Contract. We ship everywhere and can ship two pups in a crate.
Rosasharn's Okimo Chloe
Sire: Gideon's Okemo of 4 Cord Kids Farm
Dam: Rosasharn's Claire d'Lune
DOB: 11/27/12
Chloe, littermate to Genevieve, is our second Great Pyrenees bitch. She delivered a litter of nine in February 2015 by the same Pyr-Anatolian stud as her sister. Another great group of LGDs.

Junebug
Sire: Rosasharn's Okimo Rushmore
Dam: Rosasharn's Cu Chulainn Annie
DOB: 05/03/14
Junebug is a very special dog to us. She is 1/4 Anatolian Shepard and three of her grandparents are Rosasharn stock; Claire, Ahu, and Cu Chulainn. She delivered her first litter (by Charlie) in 2015.
Izzy
Sire: Doug
Dam: Rosasharn's Okimo Genevieve
DOB: 10/03/14
Izzy is a Pyr-Anatolian cross out of Genevieve's first litter. She has gone on to have small, but healthy litters of puppies with Charlie.


Rosasharn Un Peu De Genevieve
Sire: Rosasharn Je-Suis Charlie
Dam: Rosasharn's Okimo Genevieve
DOB: 05/15/16
She may be young, but "Little Bit" is easily following in her mother's pawprints.


Rosasharn Je-Suis Teddie
Sire: Rosasharn Je-Suis Charlie
Dam: Rosasharn's Okimo Genevieve
DOB: 05/15/16
Named in memory of our long-time farm mascot, Teddy, Teddie has a super sweet personality and has become a farm favorite in her own right.
Pictured here with her sister, Little Bit.

Goldie
Sire: Doug
Dam: Rosasharn's Okimo Genevieve
DOB: 10/03/14
Goldie may be 7/8 Great Pyr, but his personailty is all Anatolian Shepard. He is happiest out in the large pasture with his flock and tends to be quite shy (but friendly) around people.

Rosasharn Je-Suis Charlie
Sire:
Dam:
DOB: 11/28/14
Charlie is our current purebred Great-Pyr stud, and we have been thrilled with the puppies he has produced.

Rosasharn's Claire d'Lune
Sire: Oakhill Jr Okemo
Dam: Rosasharn's Andorra
DOB: 10/21/08
Andorra's daughter Claire d'Lune is one of our retired breeding females. Claire is big and bodacious and a great LGD. After taking a four-year break, she supprised us with a litter of eight healthy pups on New Years Day 2017.

Rosasharn's Okimo Genevieve
Sire: Gideon's Okemo of 4 Cord Kids Farm
Dam: Rosasharn's Claire d'Lune
DOB: 11/27/12
Genevieve raised three large litters before passing away following an accident in early 2017. She was a dedicated and friendly LGD and an excellent mother. We miss her terribly, but are lucky to have four of her offspring (Izzy, Goldie, Teddie, and Little Bit) caring for our herd and raising puppies of their own.

Teddy
Sire:
Dam:
DOB: 1998?
Teddy came here as a rescue in 2000 and was already a full-grown dog. We believe he was at least 18 years old when he passed away in the summer of 2016.

Rosasharn's Fair Bianca
Sire: Oakhill Jr Okemo
Dam: Rosasharn's Andorra
DOB: 10/21/08
Bianca is a very small Great Pyr with a big, friendly personality. She has retired from her livestock guardian duties and now works part-time as a therapy dog.

Rosasharn's King of Good Times Bacchus
Sire: Oakhill Jr Okemo
Dam: Rosasharn's Andorra
DOB: 10/21/08
Bacchus lives as a pet with a family friend and participates in dog carting events throughout the northeast.

Rosasharn's Andorra
Sire: Four D Kathie's Killer
Dam: Four D Holly's Mystery
DOB: 11/26/00
Andorra, the matriarch of our line, was our first breeding female.

Rosasharn's Ajax
Sire: Kovu Mathias Hall
Dam: Shir-Lon's Silent Shadow
DOB: 11/05/03
Ajax was our first stud.

Rosasharn's Cu Chulainn
Sire: Llamaland Patou Del Bandito
Dam: Llamaland Angel
DOB: 03/17/08

Rosasharn's Ahu
Sire:
Dam:
DOB:
Ahu is the matriarch of our Anatolian-Pyr cross lines.

Source: http://rosasharnfarm.com/wordpress/dogs
.
Livestock Guardian Dogs Rosasharn Farm
Viagra doesn't work all the time
Viagra E Cetoconazol - We Always Have The Best Offers In
Side Effects of VIAGRA (sildenafil citrate)
M.:.:.XXX 100 REAL
M Indiana's First Newspaper
NEW YORK STATE PICKUP TRUCK REGULATIONS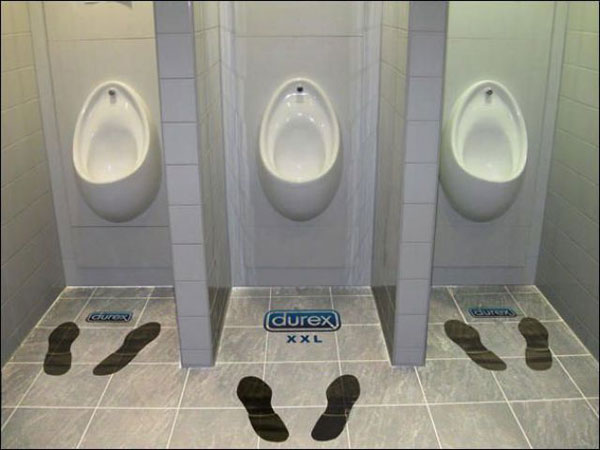 ZOMBO
54th Golden Fox
AeroCat Bicycles Home Page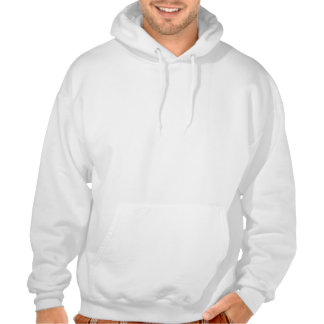 American International Industries
.